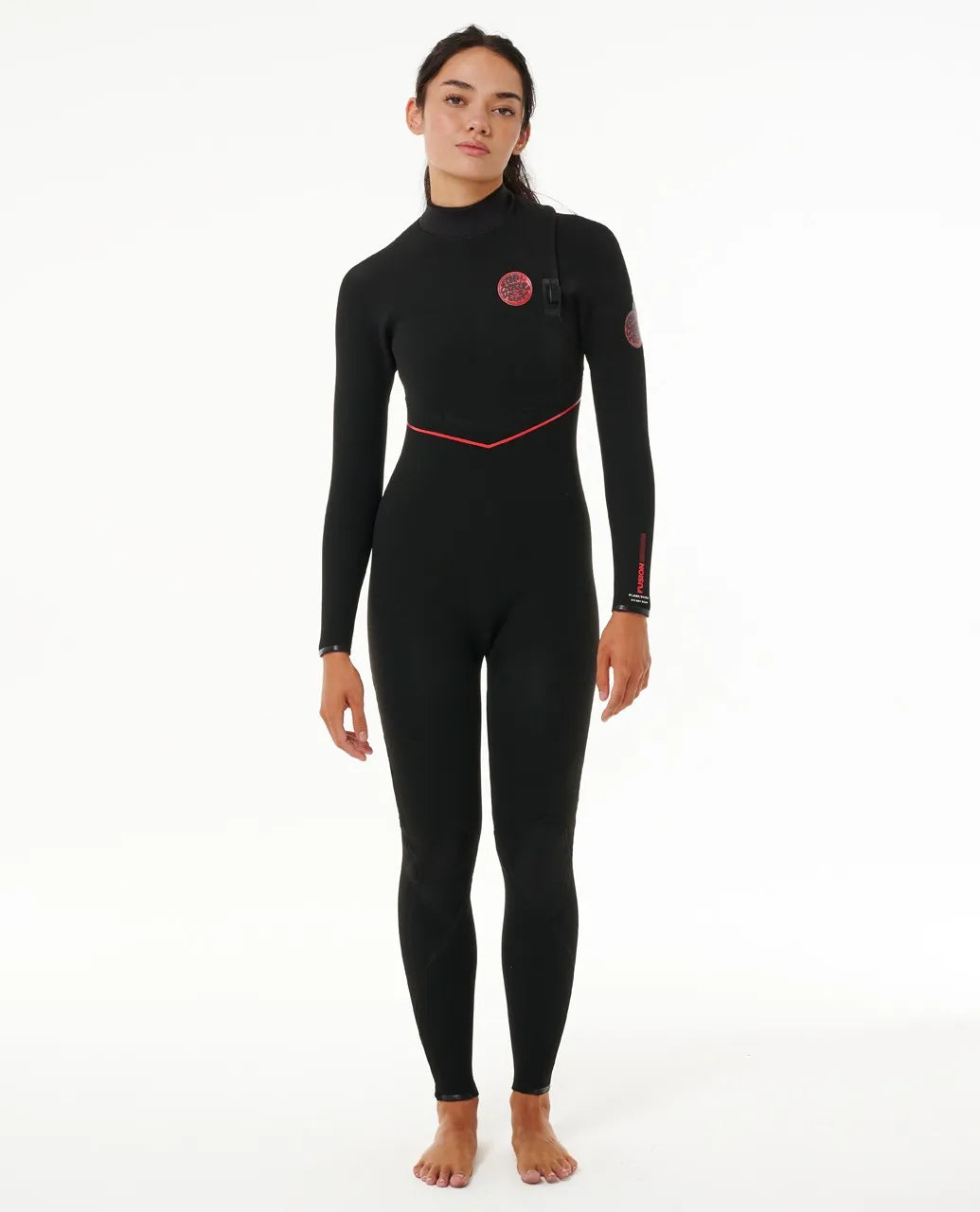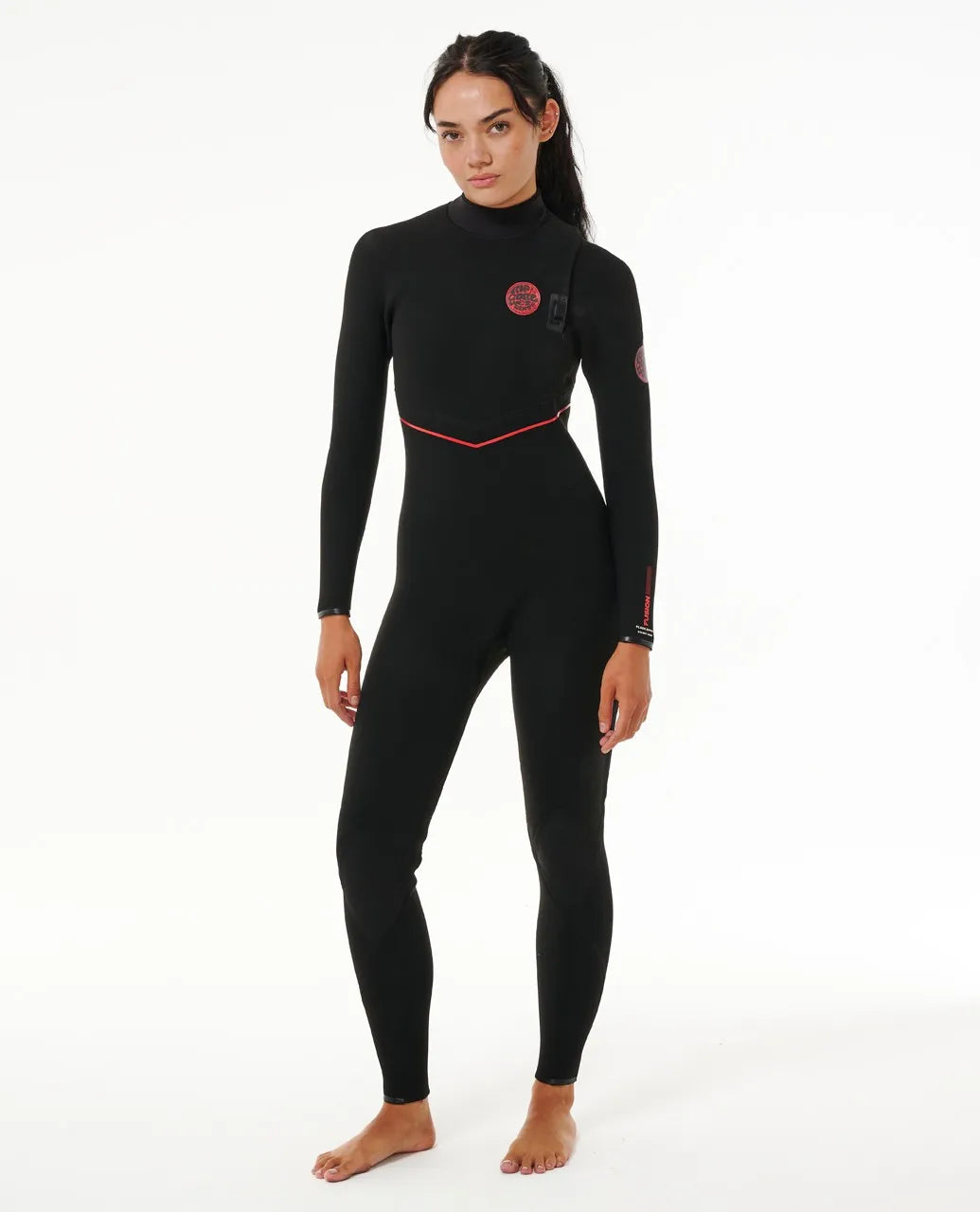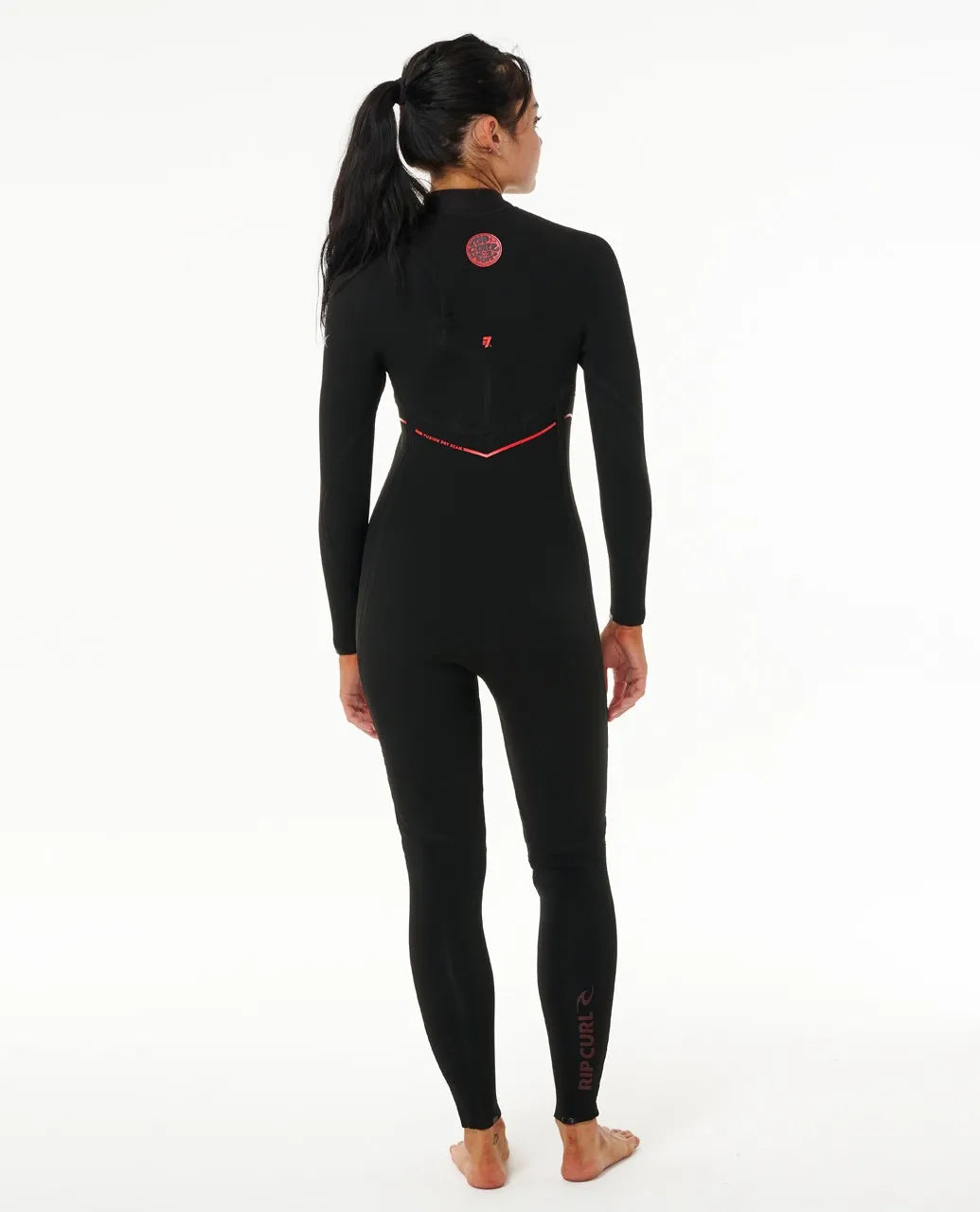 Stay warmer for longer in our revolutionary wetsuit with seams that don't leak. The Rip Curl FlashBomb Fusion wetsuit with Fusion Dry Seam Technology features the...
Fast Delivery
Free shipping on orders over R800
Stay warmer for longer in our revolutionary wetsuit with seams that don't leak. The Rip Curl FlashBomb Fusion wetsuit with Fusion Dry Seam Technology features the most technically advanced seam construction we have ever created to create a stronger seal without the need for stitching that can lead to water seepage over time (96% stitch-free construction). Built using 100% E7 Flash Lining, it's the ultimate balance of flexibility, warmth and durability. Experience over 50 years of innovation fused into one wetsuit. No stitch = no leak = no problem.
● Fusion Dry Seam Technology with seams that don't leak
● 100% E7 Flash Lining for flexible warmth
● E7 Flash Lining tape for extra seal protection
● Zip-free entry system for flexibility and comfort
● Sealed cuffs to stop flushing
● Single seam crutch for comfort
● Ergonomic design for a better fit
● Internal key pocket to keep things safe
● Durable rolled collar for long-lasting comfort
For the purposes of this online store, Rip Curl is an online retailer and delivers nationwide. In the case of the courier service, it is deemed that the shipment is delivered to the address, not the person. i.e. If the person is not available it can be left with anyone at that address e.g. security, staff, reception, etc.
Rip Curl will need a street address for door-to-door deliveries (no PO Boxes).
It is mandatory to leave a telephone or mobile number for us to contact you during delivery hours.
All goods in transit are not insured. Please note that a minimum total order value of R800 will be required in order to qualify for free shipping.
Shipping costs R110 for Standard Shipping (Usually around 4-7 working days to deliver to main areas)
In peak trading periods or where item/s in your Order are not available and need to be sourced from another fulfilment location, this may result in delays in fulfilment.
All orders are shipped using secure packaging.
No orders are shipped on weekends or public holidays.
Shipments are undertaken by DSV.
Tracking of orders through the DSV website. (http://clientzone.za.dsv.com/trackandtrace) or Call 0861 80 30 80
Automated SMS notifications confirming the delivery schedule and shipment number will be sent to the mobile number entered when completing the order.
For order enquiries please contact us
Returns
Customer satisfaction is our priority.  We will accept the return of any products provided you follow the procedure set out in our Returns Policy.  Returns (other than for identified faults) must be in as-new condition with tags attached and not damaged, marked or used.
Warranties
Other than as specifically identified in an applicable warranty card in relation to any particular products, we make no express warranties or representations as to any product. To the maximum extent possible at law, our liability under any implied warranties is limited to repair or replacement of products sold (at our option), or if this cannot be effected, a refund of the purchase price.

You have a period of 7 days to return the item/items purchased from the online store.
Conditions:
The item/items must have been purchased on the Rip Curl online store
If you are unhappy with the item/items, you have a period of 7 days from the date of receipt to exercise the right of return. For a successful return, the product must be in perfect condition and in its original packaging, complete with all swing tags, hygiene stickers, instruction manuals and accessories.
 
What to do?
Contact myorder@ripcurlsa.co.za
You must provide your order number, and your personal contact information and specify the item/items you wish to return.
Please specify in the email which item/items you are returning. Send the package to our returns address using a courier of your choice. Please note that you will have to cover the cost of shipping.

Returns address:
Rip Curl
232 Mathews Meyiwa Road
Morningside
Durban
4001
 
What happens now?
Upon receipt of the item/items in our warehouse and after checking the condition of the product, we will proceed to refund the amount charged to your credit card for the items returned (2-3 days depending on the bank). We reserve the right to accept or reject the return of products that do not meet these requirements or that we believe are not acceptable for return.